Bridge Bearings Ball Transfer Units are designed for smooth, precise, multi-directional movement of light and heavy loads. Varying load capacities render our Ball Transfer Units as a simple yet cost effective solution for numerous materials handling solutions, in both internal and external environments.
Consisting of a large load-bearing ball running on a number of smaller support balls housed in a hemispherical cup they can be used in any orientation, in conjunction with a table or even in an inverted position.
NEW BTC30 BALL TRANSFER UNITS NOW AVAILABLE: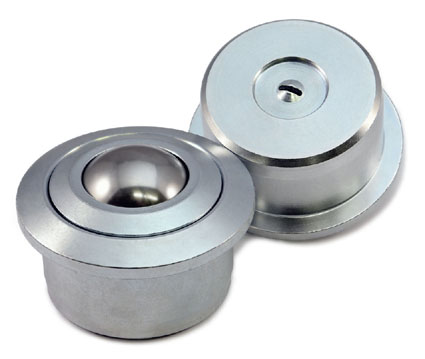 High capacity, CNC machined mild steel body offering quieter running and complete with slotted drainage hole for improved dirt extraction. Maximum load capacity 350KG's (Load ball up). Contact our sales office for further details.